With the Rough natural gas storage facility closing in June of 2017, the UK in general is more dependent on interconnections and LNG for Energy. Rough accounted for 70% of UK gas capacity storage and during the Winter it met a tenth of the country's daily peak gas demand according to The Financial Times. This indicates Europe will be even more dependent on foreign gas, including Russian and Norwegian gas, for our supply and energy production.
To recognise how other countries impact the UK gas and electricity markets, you have to first understand where we get our gas from and how much we import from various locations. This picture is shifting as we are becoming dependent on interconnections coming into the U.K. and less on domestic production, and therefore it will be important to track how we get our supply over the next few years because it will very likely influence prices greatly. It will also be essential to track how much storage we have throughout these areas as well.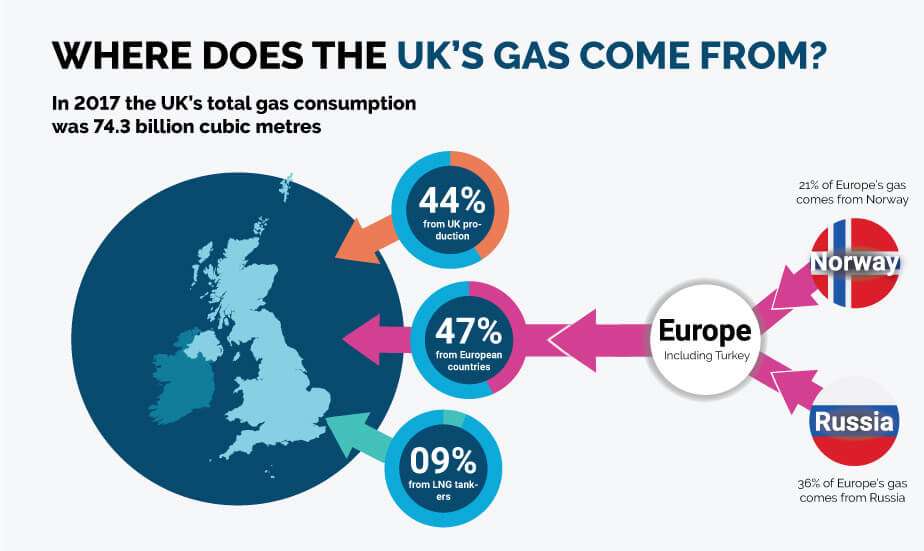 If we look towards the future there are major gaps to fill in terms of where we will get energy supply from, not only in the UK but Europe in general. This joined with power generation coming offline throughout the next five years in the UK, and EU renewable energy goals, it certainly creates a convincing argument to not only create a plan for this year but also to set up a strategy for the next few years in terms of buying your energy.
With volatility comes higher highs as well as lower lows, so going forward it will become less imperative to get the best day or month of the year to buy, and more important to get the right year. Getting the right year is what will allow you to control your energy spend over the long-term. In order to do this, it is important to track the market fundamentals which drive price, i.e. storage, and LNG imports.
Written by Laura Haapanen
Head of Market Strategy

With over 25 years in the business telecoms industry and an unrivalled reputation of delivering excellent, personal customer service, Arrow is one of very few companies in the UK able to provide a full telecoms, IT and energy consultancy and service proposition.
Case Studies