Swift Features
Cloud Phone + Collaboration
All the features your business will ever need in one single Hosted PBX
Work on any device from anywhere
The power of Cloud Telephony: Your workplace is no longer limited to an office desk.
Apps available for Android and iOS.
Swift is entirely web based and accessible via your browser without installing any client or software. Available on Linux, Mac OS and Windows.
Users decide who can reach them and when.
Cloud Telephone with 100+ Features
All the standard Hosted PBX functions + 100 more features.
With HD Audio
Used by 1m customers, including European Governments.
Some of the features include:
Call pickup; group call pickup, call recording
Call intrusion: barge (conference intrusion), listen (silent intrusion), whisper (partial intrusion)
Distinctive Ringtones, Ringtones selection
Graphical IVR; Audio file management
Local and shared phonebooks
Import of contacts and users from MSSQL, MySQL,
LDAP, Google, Exchange Server, Outlook, CSV,
Active Directory, Office 365, Infusionsoft by Keap, Zoho CRM
Advanced CDR; Call stats; Call centre functionality
Call groups strategies, Call queues management;
Unlimited Voicemail
Unlimited hours of HD cloud internal and external Video Conferencing.
Swift's Video Conferencing is 100% based on WebRTC to guarantee the best audio and video quality and security of your communications.
Users can start a video conference from the Collaboration web interface and can invite colleagues or external users at any time.
Schedule the conference (syncs with Google and Outlook calendars) and receive a reminder via email.
Record video conferences including audio, video and desktop sharing.
Swift combines features of 8+ services like: Microsoft Teams, Zoom, GotoMeeting, Zendesk, Vidyo, Lifesize, Skype and more. Instead of buying subscription for all these services, with Swift you can have it all in one cloud hosted platform for one price.
Quick and easy to implement across the whole business.
Get users up and running with only 5 clicks!
Dial using menu options
Dial using Voice Recognition
Transform your website into a Contact Centre.
With Kite a website visitor can start chat, audio and video communication with one click.
Record calls automatically or on-demand.
Rules can be set against inbound numbers, groups or departments.
Send virtual sticky notes to users or post them on your screen as a personal reminder.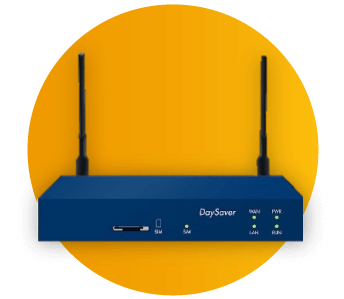 The Daysaver is a 4G based back up.
Daysaver also adds the facility to receive and send SMS from your Swift system.
Monitor your agents' activity and provides information on SLAs and KPIs helping to measure performance.
RAMP – GDPR Compliant Call Recording
RAMP stores call recordings on one secure platform.

All files are encrypted; both at rest and in transit.
Chat, Screen, Video and File Sharing
Enterprise grade cloud collaboration tools.
Share your screen, desktop and documents.
Swift comes with a wide range of ready-to-use integrations.
Integrates with many products and applications e.g. CRM, ERP, Fias/Fidelio.
Download the
'Swift Solution Brief'
Download the solution brief to learn how to revolutionise your business communications and team collaboration with Swift.
In this Solution Brief you will learn:
How Swift works on the cloud.
How to work on any device from anywhere.
Why Swift is used by more than 1.4 Million users.
No installation required. 5 Clicks user set-up.
How it makes and receive phone calls straight from the browser.
Collaboration tools such as Chat, Video Conferencing and File Sharing.
Easy to set up using your existing internet connection.
Highly secure by design.
Proven history of improving customer service delivery, productivity and employee engagement.
Flexible licences and inclusive tariffs with unlimited minutes.
Get exclusive access to the Swift Solution Brief
Swift Licences and Pricing
Swift has 4 types of PBX licences. You can Mix & Match licences based on individual user requirements.
Click below to see the pricing options.