Are you looking for a cloud phone system or hosted pbx?
Scala is a cloud phone system with everything your business needs to communicate and collaborate.
Scala has 200+ enterprise ready features.
Find the right one for you!
Cloud Telephony allows greater control and flexibility over your business telephone sytems. Scala is also a future proof alternative for ISDN services which will be switched off by BT in 2025 and unavailable to buy after 2023. Learn more about the ISDN Switch-off.
Check the features below to find out how Scala cloud telephony can transform your business communications.
MiCollab brings together voice, video, chat, messaging, web conferencing and team collaboration tools into one single solution making it easier for employees to connect with others and break down the barriers
MiCollab: An Introduction to Mitel's MiCollab Product
Team Collaboration with MiTeam
MiTeam is a workstream communications and collaboration tool that closely aligns to how teams actually work together in today's always-on, mobile workplace.
MiTeam works in conjunction with MiCollab to provide a single application to connect with colleagues, partners, and even customers.
Screen-Sharing
Presenting
Video Calls
Instant Video Conferences
To-Do Lists
Group Messaging
File-Sharing
Annotations
Reminders
Due-date
+ lots more…
Unlimited Calling Packages
No more barriers! Unlimited landline calls are included in every Scala package. Do you need more? Step up and gain Unlimited Mobile Calls with the Advance package.
Terms and Conditions apply for the unlimited packages. Always check with your account manager.
Admin access to control communications services with the same ease that is experienced in online banking. Instead of having to call the service provider every time a new user is added or service is modified, Admins are able to login to an intuitive user interface and make all the necessary modifications.
Admin access to:
Complete visibility and increased control

Manage users

Provide employees with the features they need.

Create and manage groups

Set business hours and Music on Hold

Configure and maintain Auto Attendant through an intuitive interface

Configure Call Flows that determine how incoming calls are managed at different times of day

plus lots more…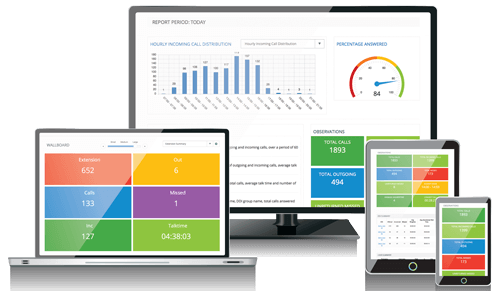 Call Analytics is FREE OF CHARGE up to 99 users
Features:
Extensive reports catalogue

Customisable dashboards & reports

DDI and Hunt Group reporting

Executive summary

Mobile wallboards

Report scheduling

Threshold alarms

Inbound Call Analytics

Simple, easy to use, attractive user interfaces

Unreturned missed calls
Features:
Frame-based recording: secure and highly reliable

Resilience: Automated failover options

Small footprint and scalable: Capture from 4 to 1000 concurrent channels of telephony per server

UK Based: HQ, R&D and Support all located in the UK providing flexibility and a quick response

Trusted: The solution of choice for 65% of the UK Police forces as well as 85% of Brokers
Features:
Automatic call distribution

CRM Integration

IVR Routing

Multimedia, including Social Media, E-mail, WebChat, SMS and Fax.

Skills Based Routing

Softphone and Phone Set Manager

Screen Pop

Outbound Dialling

Remote Agents

Agent Productivity

Reporting and Monitoring

API Support
A world of possibilities for you.




Pick and Mix which integrations your business needs, including bespoke integrations with the Mitel API.



Click on the button below to request a demo