Suppliers of PCI solutions for the UK's largest e-tailers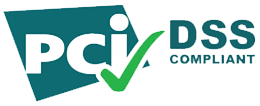 5 of the UK's largest pure play e-tailers trust us to supply their contact centre and PCI payment solutions. Our systems make sure you're compliant for every transaction, protecting your cardholders, and safeguarding your reputation.
Arrow has a long-established pedigree for helping businesses meet UK shoppers' enthusiasm for online shopping and card payments. What's more, alongside payment solutions expertise we can also guide you on the required infrastructure. Providing you with proven consultancy that covers network security, speed, and what comes next.
Solutions for businesses that store, process, or transmit cardholder data
Whatever your PCI DSS Merchant Level, rest assured you'll get the right level of support, security and validation. We make sure your PCI compliance is as seamless as the technology that underpins your card payments. Naturally this includes making sure you have the right reporting solutions in place.
Onsite assessment by a Qualified Security Assessor (QSA) is required for level 1 merchants.
Self-assessment via the Self-Assessment Questionnaires (SAQ) is required for merchant levels 2-4.
Our software can be mapped to support your assessments and compliance standards, along with tools for advanced auditing, securing files, and access management.
Minimise non-compliance and data risks
As the number of digital transactions grows every day, so does the amount of fraud. The risk for merchants to suffer a data breach has never been greater, resulting in monetary penalties and often irreparable damage to brand reputation.
Of course, compliance with the PCI DSS does not guarantee protection against a data breach. However, working with us can greatly help reduce risk. Not just the risk of fines from credit card providers, but also the risk to your brand reputation.
Point-2-Point encryption to seamlessly secure your customer data, from checkout to cloud.
Enterprise-grade encryption and tokenisation to authenticate buyers.
Consultancy to scope out exactly what you need for PCI DSS compliance, based on best practices from our experiences with major UK e-tailers.
Compliance for a cashless and contactless world
We give you the most effective way to protect your customer data, comply with the PCI DSS and minimise costs of securing your infrastructure. This is done by preventing sensitive payment information from entering your business infrastructure in the first place. Below we explain how this looks in practice.
Enable your customers to pay with their preferred method Offer email, SMS, webchat, or any other channel, while achieving a PCI DSS-compliant omnichannel payment strategy.
Remove sensitive card data from your business infrastructure
This cuts PCI DSS compliance costs and risks associated with fraud, enabling you to focus on Business As Usual.
Break the non-compliance connection
 Our solutions remove the agent, their desktop and the wider IT and telephony systems from any contact with card data.
What's needed for an omni-channel contact centre?
Cemal Gokce
2021-09-28T15:29:12+00:00
Alongside the hardware and networks, we'll recommend you the right infrastructure to support your omni-channel strategy. In particular, around customer self-service. After all, offering something like a chatbot can be a game-changer – as long as it leads to a positive experience.