Written by Nick Cohen
IT Customer Director
Why Microsoft Teams is so important
The way in which we work has evolved. explains Nick Cohen, IT Customer Director at Arrow.
Work styles and the workforce are becoming more and we are seeing several trends and challenges.
When people collaborate today, they leverage social tools, 45% use social technologies in their day-to-day work. People are also working across more devices – in the past five years, the number of devices per user has increased a whopping 400%! The smartphone has completely changed how we communicate and work. Many users (I'm including myself in this) live on their phone. In addition, people use different apps and services resulting in them having to jump between different experiences during the day.
The workforce itself is also more diverse. For the first time, there are five generations together in the workplace – all with different backgrounds in technology and different expectations about communication and collaboration tools. Teams are increasingly distributed and employees are no longer in the same office, let alone the same time zone. 72% of employees will be working remotely by 2020, making it more challenging to have face-to-face conversations.
There is also a movement towards transparency and inclusivity in how decisions are made. Organisation structures are becoming flatter. People are members of twice as many project teams as they were five years ago. And those teams are dynamic. It's rare that people don't change on a project lasting many months. Being in more teams has also led to a dramatic increase in the amount of collaboration. The new way of work is team-based and collaborative. Workers report that 80% of their time at work is spent collaborating.
This evolution in work culture has set the environment for Microsoft Teams to launch. In July 2019 Microsoft announced its user stats which included 13 million active daily users along with more than 19 million weekly active users surpassing the competition by over 30%!
Also read: How the Pandemic is boosting Microsoft Teams.
What is Microsoft Teams?
Microsoft Teams is a hub for teamwork, a chat-based workspace that enables teams to be more productive by giving them a single and secure location that brings together everything a team needs: chats, meetings, calls, files, and tools. Microsoft Teams provides a single destination for team members to plan, discuss and share files. Microsoft Teams sits at the heart of Microsoft Office 365 and integrates all the apps and services we have become familiar with since it's inception in 2010. The number one service people use in Microsoft Teams is the calling and messaging functions which are based on Microsoft's Skype services. Teams also offer the option to integrate with an existing PBX system through Teams Direct Routing.
As an avid Microsoft Teams user, I enjoy hearing about future feature releases as these help me in my working day.
Some of my favourite features include:
Conversation tab in the teams I follow
This is a quick and easy 'Facebook like' feed that exists within every team and channel. This is excellent at replacing internal email, helps you get quick answers and share knowledge and useful for pushing out team announcements.
Continuous chat and device following
Teams chat is a continuous conversation. I can chat on one device, move on with my day and pick up where I left off on another. Notifications also follow me so when I'm sitting at my laptop, my phone and watch won't keep pestering me!
With just a single click you can record a call which is then stored in Office 365 and available for you (or someone who missed it) to return to and re-watch. Transcription of these calls is due to arrive soon which then creates a fully transcribed call history which you can then search through.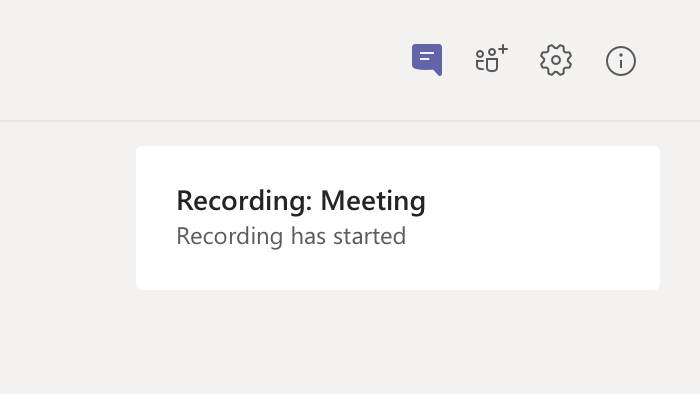 Microsoft Search
Not solely a Microsoft Teams feature but something across Office 365, the new Microsoft Search service which has recently been launched gives you a consistent search bar across all Office 365 web, desktop and mobile apps and is also directly integrated into Windows 10. Powered by Microsoft in the cloud, search responses are quick and intelligent, helping you get to the information you need efficiently.
Call and Group Meetings
A call or group meeting in Microsoft Teams is designed to be a natural experience, enlarging camera views that are focused on people so you can see who is talking, one-click actions to start a call, and helpful tips such as notifying you when your microphone is muted but it can hear you trying to talk. For a desk-based user, a webcam/headset can be attached to the PC. For a mobile user the Microsoft Teams mobile app allows them to connect whilst out on the road.
Microsoft has taken this experience a step further straight into the office meeting room. They have developed video conferencing solutions in collaboration with partners certified for 'Teams Room Systems'.
Do you want to learn more about Microsoft Teams?

With over 25 years in the business telecoms industry and an unrivalled reputation of delivering excellent, personal customer service, Arrow is one of very few companies in the UK able to provide a full telecoms, IT and energy consultancy and service proposition.
Case Studies