When the unexpected strikes, being able to react quickly is a must. This is certainly something many businesses up and down the UK will have found out first-hand over the last year, especially when it comes to how important it is to be agile and have the ability to work from anywhere without losing any efficiency.
The need for a flexible communications solution
Having an effective telephony solution is an essential part of this. When you need to change where you work from – whether this is switching to home working in the blink of an eye or moving between different office locations around the UK – keeping in contact with customers and colleagues no matter where you are is essential.
So what should this look like? For many firms, the best solution will be a hosted telephony system with easy-to-access software that enables employees to keep in touch via their laptop's web browser or dedicated software.
Combine this with headsets that provide professional-quality audio and it means personnel are contactable and can act as if they are in the office at all times, regardless of their physical location.
But how can firms go about deploying these tools quickly, especially in an environment where many employees may already be working remotely around the country?
Case Study: How we helped Pygott & Crone transform its working environment
This was the challenge facing one of our long-standing clients Pygott & Crone last year. The traditionally office-based Estate Agent needed a new solution quickly to cope with the new normal, and fortunately, Arrow was in a position to help them through the process.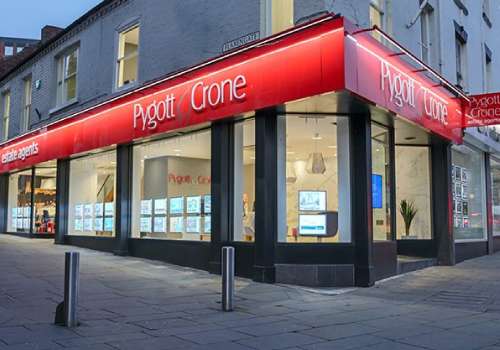 We were able to set up a Wildix hosted telephony platform that all the firm's employees can use directly from their laptops, wherever they are. This means no more physically taking handsets home, redirecting numbers or relying on costly mobile devices. Instead, calls can now be picked up anywhere that has an internet connection and somewhere to place a laptop.
Importantly, we were able to deploy these solutions completely remotely, with no need to visit any of the firm's sites. With the rollout planned and executed with "almost military precision", as Pygott & Crone's IT manager Gary Wand described it, the transition was as smooth as possible, and staff were able to pick up the new software and get to grips with it in a matter of hours.
Wildix has transformed the way the company works and means it is now well-prepared to operate in a more agile environment, both today and in the future. This gives it a crucial advantage and ensures it can continue to operate effectively no matter what may happen in the future.
Find out more about how Arrow transformed Pygott & Crone's communications in our Case Study.

With over 25 years in the business telecoms industry and an unrivalled reputation of delivering excellent, personal customer service, Arrow is one of very few companies in the UK able to provide a full telecoms, IT and energy consultancy and service proposition.
Case Studies