CityFibre Gigabit Connectivity
Going gigabit – Take your business to the next level with full fibre connectivity from Arrow
Fast and reliable internet connectivity is the foundation for the success of any business. With data consumption growing and use of real-time, high-bandwidth services on the rise, all firms need a connection that can cope with the increasing demands.
Go Gigabit with
Arrow and CityFibre
Where is CityFibre Connectivity Available?
CityFibre is transforming Britain's digital landscape, investing in dense full-fibre networks across the country. The roll out to 8 million premises is already in the planning or build stages in 62 cities, with more to be announced.
Currently, CityFibre offers business services live in 30 towns and cities.
Contact us to see if the CityFibre super fast connectivity is available in your area.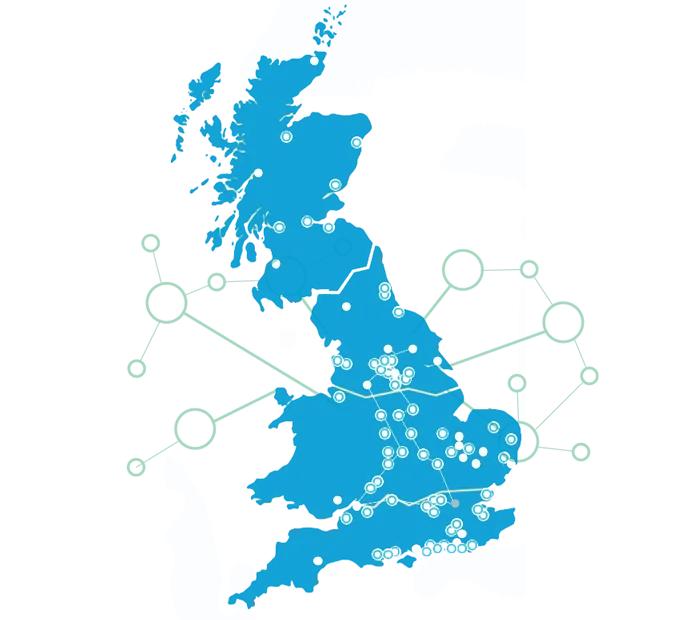 How much does CityFibre Gigabit cost?
CityFibre will give you the bandwidth you need, when you need it and in a cost-effective package.
Ethernet Flex 1Gbps
200Mbps CIR, 1Gbps PIR

Contact us for a bespoke quote

Contact us for a bespoke quote
We have helped thousands of businesses to install, manage and save money on their connectivity. We can help yours too!
Contact us to receive a tailored proposal.
6 key benefits of
Ethernet Flex 1Gbps:
Committed information rate of 200Mbps – both up and down – which can burst up to 1Gbps.
No need to request bandwidth changes through a portal.
No additional charges incurred for using extra bandwidth.
Available across the UK on CityFibre's state-of-the-art full fibre infastructure.
Comprehensive Service Level Agreement (SLA), rapid return to service guarantee and 24/7 UK support from our technical specialists.
Better price than the market leading 100Mbps, with 10x the bandwidth
Benefits of a Full Fibre Connection
Whether you business applications are hosted in the cloud, sharing data, using hosted telephony or video conferencing, the Ethernet Flex 1Gbps product from CityFibre will give you the bandwidth your business needs, when you need it the most and in a cost-effective package.
With a gig at your fingertips, you'll be able to effortlessly transfer even the largest files in a flash (10-100 times faster than most business connections)
Cloud computing offers huge cost and time-saving benefits, alongside much greater flexibility when it comes to how, when and where you access the internet.
Crippling upload speeds are a thing of the past. Full fibre enables broadband services that are as fast uploading large files as they are downloading them.
Revolutionise the way your business communicates. Replace your landline for cheaper, smarter VoIP telephony and enjoy face-to-face meetings with HD video conferencing tools.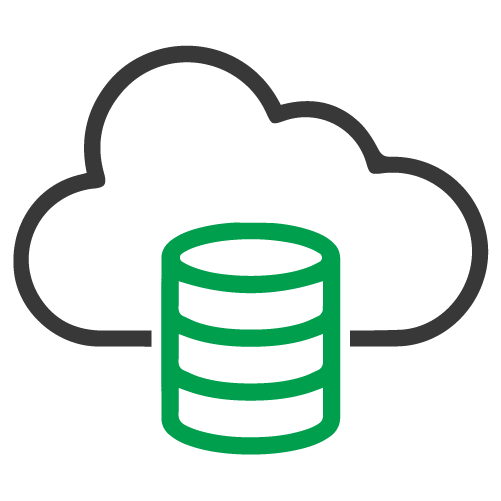 Storing your data remotely using cloud applications like Dropbox, Google Drive or Box becomes a practical solution with a full fibre connection.
For mission critical sites, full fibre connectivity represents a truly diverse infrastructure connectivity solution.
Don't Believe in the Fibre Lie
The majority of broadband services marketed as 'fibre' today are only actually part fibre. They use fast fibre to the cabinet in your street, and then switch to slow copper cabling to the property.
CityFibre's full fibre connects the property directly to the Local Exchange. You get lightning speed fibre running all the way into your premises with no bottlenecks to slow it down!
Existing Half-Fibre Connections

CityFibre Full Fibre Connections
We have helped thousands of businesses to choose, install and manage their data connections. We can help yours too.
Speak to our technical advisers to receive a proposal tailored to your business requirements.